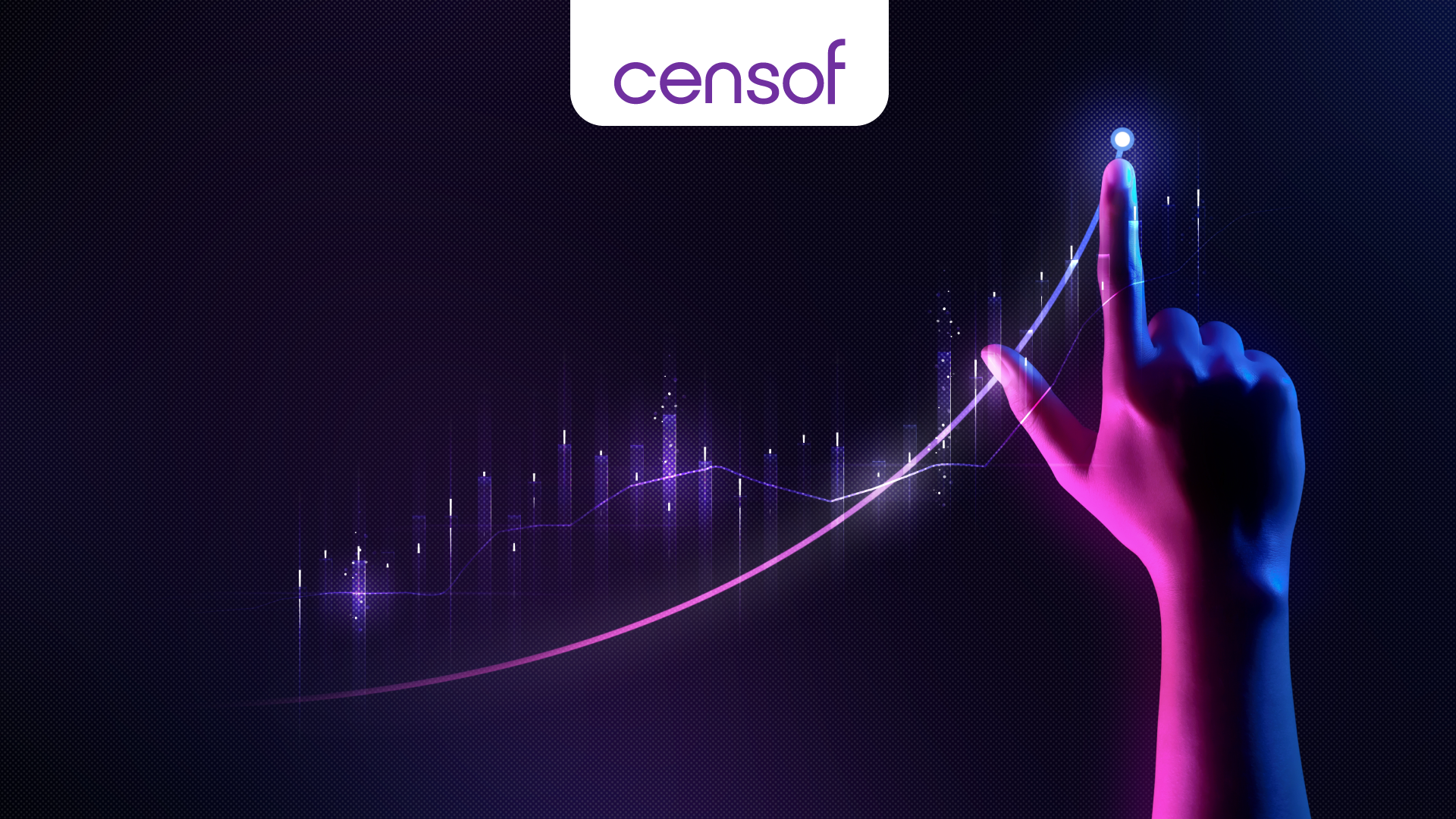 Key Highlights
• Year-on-year, PBT increased by 12.1% to RM3.4 million.
• Year-on-year, PATAMI grew by 31.0% to RM2.6 million.
• Quarter-on-quarter PBT up by 13.5%.
• Quarter-on-quarter, PATAMI rose by 25.1%.
• 9MFY2022 revenue surged by 18.7%.
• Contribution from new business segment, Digital Technology accounted for almost 18% of Censof's PBT.
KUALA LUMPUR, Feb 8 (Bernama) — Censof Holdings Berhad ("Censof" or the "Group"), a technology holdings company specialising in financial management software solutions, reported its third quarter results for the financial year ending 31 March 2022 ("Q3FY2022") on 7 February 2022.
Censof recorded a profit before tax ("PBT") and profit after tax and minority interest ("PATAMI") of RM3.4 million and RM2.6 million respectively, an improvement of 12.1% and 31.0%, against the RM3.0 million and RM2.0 million generated a year ago. These were achieved on the back of a revenue of RM21.3 million.
The improvement in PBT primarily came from higher profits from the Financial Management Solutions – Government segment with a PBT of RM2.4 million, up by 70.6% year-on-year and the contribution from Digital Technology, being the Group's new business segment, with a PBT of RM0.6 million. Correspondingly, earnings per share worked out to 0.48 sen.
Quarter-on-quarter, PBT was up 13.5%, as compared to the preceding quarter's RM3.0 million. Similarly, PATAMI rose 25.1%, in comparison to last quarter's RM2.1 million.
For the cumulative nine months' period ("9MFY2022"), revenue increased by 18.7% to RM65.2 million from RM55.0 million in previous year's corresponding period ("9MFY2021"). Despite the higher revenue, PBT was lower at RM9.0 million against 9MFY2021's RM16.2 million. This was mainly due to the recognition of non-recurring gain on disposal and gain on fair value adjustment of short-term investment of RM2.1 million and RM9.4 million respectively in 9MFY2021. Stripping out the two extraordinary items, 9MFY2022's PBT would have been 87.5% higher, in contrast to the 9MFY2021's adjusted PBT of RM4.8 million.
Censof's financial position as at 31 December 2021 remained healthy with cash and bank balances, including fixed deposit and money market funds of RM27.3 million. Net assets per share attributable to ordinary equity holders of the company was 16.26 sen.
"Censof's third quarter financial performance has demonstrated a great momentum as we continue to stride till the end of our financial year. We have been making significant progress in our plans to capitalise on the industry's appetite in the adoption of digitalisation by the government and commercial sectors. We have been making progress by laying out the foundation to enhance the digital technology market though our joint venture with Cloocus Co. Ltd to develop and operate Microsoft's cloud management in Malaysia. During the quarter, we successfully secured an 'iPayment' contract worth RM13.5 million to facilitate cashless payments and collections for all government services by 2022.
Over the past few months, the Group has undergone various exciting and positive developments. Our recent acquisition of the 51% equity stake in Cognitive Consulting Sdn Bhd has proven our commitment to grow our Digital Technology segment. As such, I am extremely optimistic of the Group's prospects with our list of upcoming plans and developments at hand, while we continue to explore other investment opportunities and our innovation in digital technologies and solutions via strategic alliances and to expand on our technical competencies and supply chain capabilities," said group managing director of Censof, Ameer Shaik Mydin.