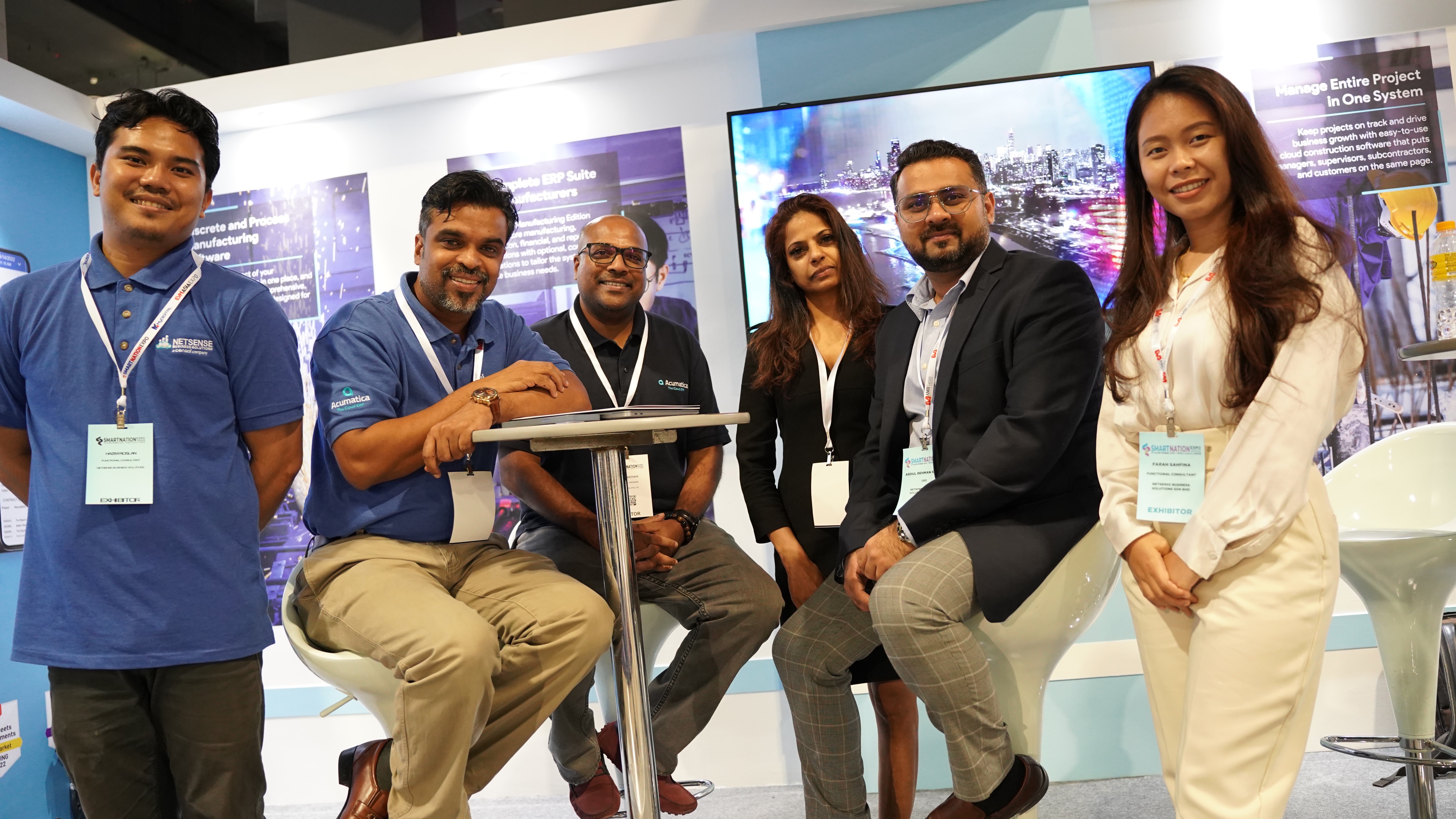 Kuala Lumpur, 30 September 2022 – Censof Holdings Berhad's ("Censof" or the "Group") subsidiary, Netsense Business Solutions Sdn Bhd ("Netsense"), showcased Acumatica's cloud-based Enterprise Resource Planning ("ERP") solutions for the manufacturing and construction industries at the Smart Nation Expo 2022 that was held in the Malaysia International Trade and Exhibition Centre, Kuala Lumpur, from 27-29 September 2022.
As a gold certified partner of Acumatica, Netsense will provide 'Acumatica Manufacturing' and 'Acumatica for Construction' software solutions to automate manual processes, improve data visibility, boost operational efficiency, and allow users to access the solutions anywhere through its cloud access server.
Speaking on how smarter small and medium-sized enterprises ("SMEs") can make smarter nations, Netsense chief executive officer Abdul Rehman said, "Our partnership with Acumatica allows us to further accelerate the digital transformation of the nation by leveraging on their modern cloud-based ERP software to not only help our customers automate the traditional laborious processes, but also enhance operational efficiency as human errors would be minimised. This also allows companies to access their own data from anywhere in the world as long as they have internet connection."
"Today, with the accessibility and availability of smart technology software and devices, SMEs have a plethora of tools to equip themselves with to increase efficiency and productivity within the organisation. As technology continues to advance, we are certain that the SMEs will continue to grow alongside as new and innovative technology will only bring more benefits to the industry," he added.
Since its establishment in 2013, Netsense offers a wide array of business solutions ranging from the Acumatica cloud-based ERP software to a multitude of accounting, customer relationship management, human resource, payroll, project management, business intelligence, customised dashboards, mobile apps and ecommerce solutions.
To date, Netsense has assisted over 100 companies to complete the digital transformation of their businesses through its comprehensive solutions and vast experiences in the technological software industry. Some of its current notable clients that have adopted Acumatica's solutions include EdgePoint, Secret Recipe, MPH Bookstore, NGC Energy, Precision Control, Enrico's Raviraj, Kajima, and LTI Engineering.