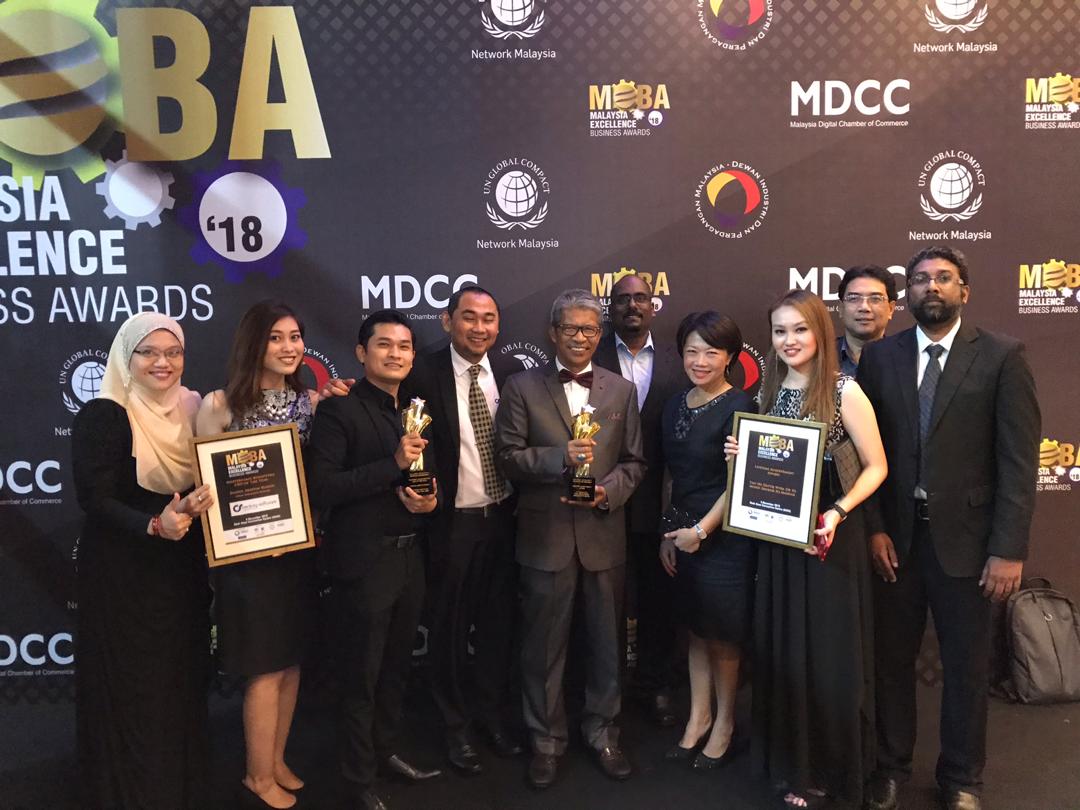 Censof Holdings is proud to announce that we have won two awards at the recent Malaysia Excellence Business Awards 2018 (MEBA 2018). It was a double celebration as Censof Holdings Berhad's Independent Non-Executive Director, Tan Sri Datuk Wira Dr. Hj. Mohd Shukor Bin Hj. Mahfar won the Lifetime Achievement Award and Century Software's Chief Executive Officer, Zainul Ariffin Harun won the Masterclass Bumiputra CEO of The Year Award.
Held in conjunction with The CEO Innovative Disruption Forum the MEBA 2018 recognizes companies in a variety of regional and global markets for demonstrating outstanding achievement and superior performance in areas such as leadership, technological innovation, customer service, and strategic product development.
The prestigious awards programme was co-organised by Malaysia Digital Chamber of Commerce (MDCC) and The Leadership Post and supported by the Ministry of Federal Territories Malaysia and United Nations Global Compact Network Malaysia (UNGC).
The awards objective is to recognise accomplishment of individuals and businesses for their contributions to the nation's economy and progress. MEBA 2018 is an awards programme designed to promote excellence, innovation and best practices in business entities and is widely regarded as the definitive showcase of outstanding businesses and personalities in Malaysia and global. The award is also a commitment to the Government's call recognizing and supporting home-grown businesses in showcasing its capabilities; services and products to the world yet acknowledging the role play by international community in making Malaysia competitive in the business world.
Other winners include Grab, Air Asia Malaysia, Tesco, Westport Malaysia and Prudential BSN Takaful Berhad.