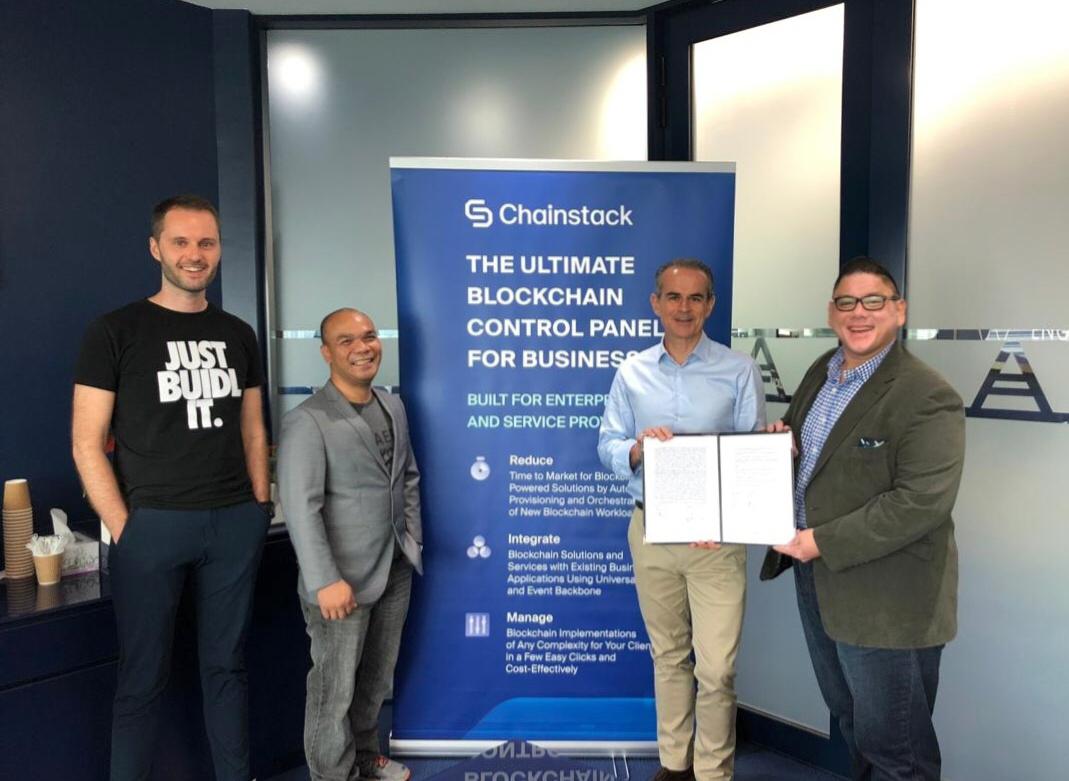 Singapore, April 25th, 2019 – Cendee Sdn Bhd, a subsidiary of Censof Holdings Berhad and Chainstack Pte Ltd announced a strategic alliance to collaborate in the area of Blockchain and decentralized application as well as Digital and Automation Solutions. The companies will be focusing on projects to enhance the existing centralized process and experience for various ministries and government agencies in Malaysia.
Cendee Sdn Bhd, provides realistic and secure technology solutions for a wide range of use cases in government, banking, shipping and manufacturing. Cendee's focuses mainly on Blockchain solutions, Internet of Things (IoT) and Artificial Intelligence.
Chainstack is a leading provider in blockchain PaaS and the Chainstack platform is the foundation of the company's vision. It features enterprise tools allowing companies to easily form consortia and deploy private blockchain networks. Decentralized application developers can also leverage Chainstack to deploy public nodes for testing and production.
Censof Group Managing Director, Ameer Bin Shaik Mydin said: "We are excited to enter into such MOU with Chainstack. Cendee's core objectives are to deliver impactful blockchain based applications for Malaysia, in particular, the government sector. Through this strategic collaboration, Cendee will be able to accelerate its positioning of its blockchain solutions platform."
Chainstack is cloud and blockchain agnostic. Today, the platform allows deployments on Google Cloud Platform and Amazon Web Services and supports Ethereum, Multichain and Quorum protocols. More cloud providers and blockchain protocols will be added in the coming months. On Chainstack, developers can create decentralized services in minutes and integrate their applications with existing solutions, facilitating large scale deployments.
"We envision a world where modern enterprise infrastructure will incorporate smart contracts and decentralized services in a secure and stable way", said Laurent Dedenis, CEO of Chainstack.
Through this collaboration, Chainstack will be giving Cendee early access to Chainstack Platform as a Service and its upcoming features. Chainstack will also be sharing their knowledge regarding enterprise blockchain technology and other similar software solutions with Cendee.