Social Security Organisation (SOCSO) organized the Labour Day Run and Ride 2019 in conjunction with the 2019 Labour Day Celebration on 28th April 2019. This programme is a continuation of Labour Day Run and Ride 2018 organised by SOCSO in 2018 at Dataran Putrajaya. We would like to take this opportunity to thank participants for your particiation and support for this event.
In line with SOCSO's aspiration of developing employee wellness culture in Malaysia, this event is expected to inculcate healthy lifestyle among employees, including being actively involved in physical activities and exercise so that employees are fit and productive.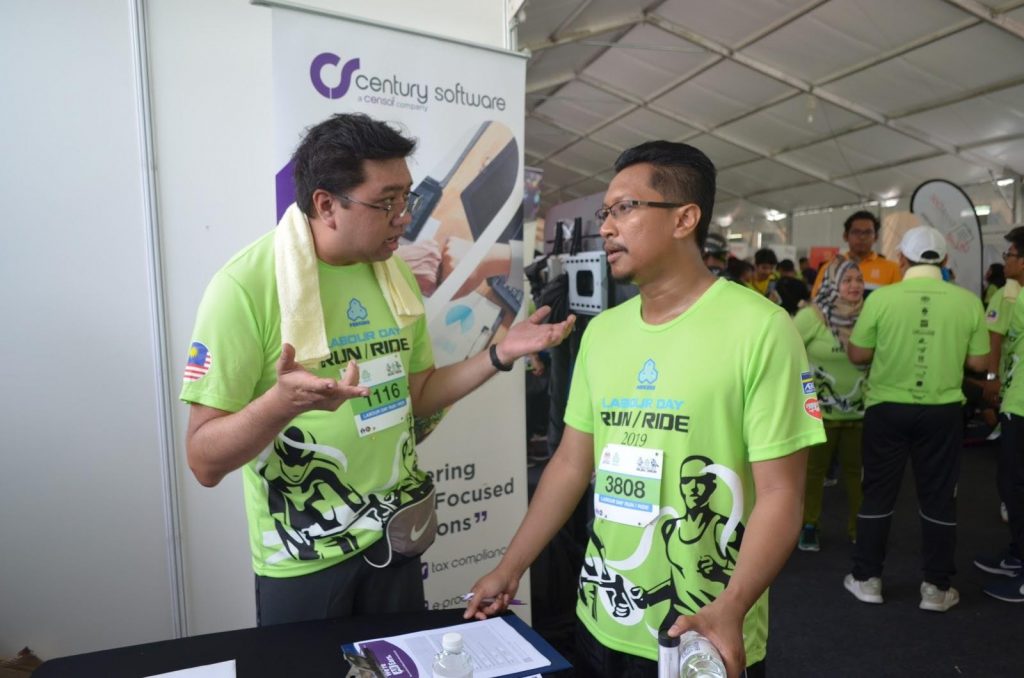 Century Software (M) Sdn Bhd was a Silver sponsor of the event. The activities done through our booth were as follows :
We gave out mineral bottled water to the participants after the run.
Umbrella's were given out in exchange for surveys filled by the participants which contributed in higher lead generation.
TenderWizard brochures , Century Software pens and bags were given out as well to those interested in our product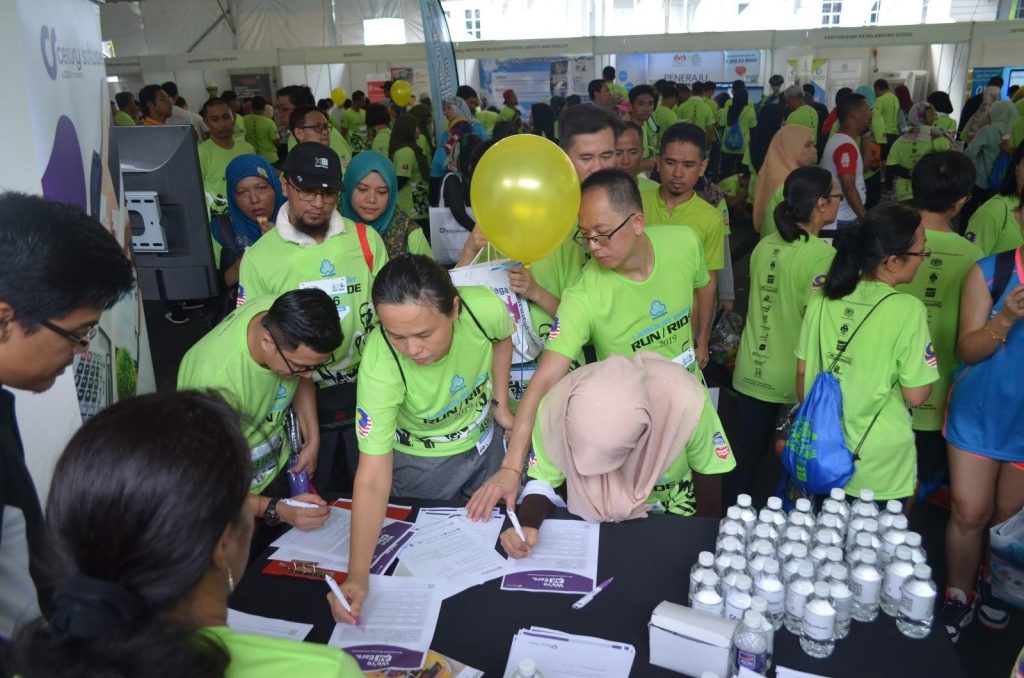 Thank you for your participation at the event to show your support for health. Click the button below to download all the pictures. Do take note that the link will only be active for 10 days only!