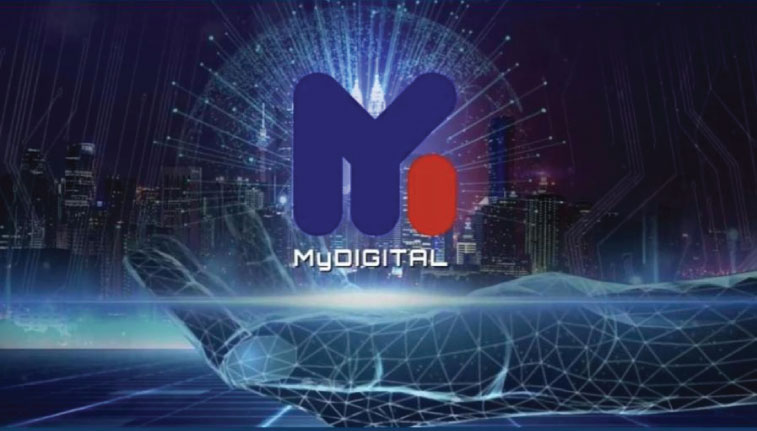 LAST week, scores of technology-related companies saw their share prices climbing ahead of Prime Minister Tan Sri Muhyiddin Yassin's announcement of the MyDIGITAL blueprint on Friday.
Digital services and solution providers such as Revenue Group Bhd, Dataprep Holdings Bhd, GHL Systems Bhd, Dagang NeXchange Bhd, Censof Holdings Bhd and ManagePay Systems Bhd were among the top gainers, along with two obvious winners — Telekom Malaysia Bhd (TM) and AwanBiru Technology Bhd.
Prestariang Systems Sdn Bhd, a unit of AwanBiru — formerly known as Prestariang Bhd — has been appointed a managed service provider (MSP) to manage cloud services for the government.
TM, on the other hand, has received conditional approval to provide services to the government for the migration of 80% of public data into the hybrid cloud system by end-2022. This is expected to translate into lower government cost in information technology management and better efficiency in the collection and management of data.
Besides TM, the other international cloud service providers named for the task were Microsoft, Google and Amazon.
Market observers opine that the impact of upcoming contracts on their bottom lines will only be seen over a long-term period of 5 to 10 years.
"Note that the contracts that will be awarded to the said beneficiaries of Malaysia's digital blueprint are for the long term. The impact on bottom lines will not be seen immediately, but rather, be visible only over the next 5 to 10 years. For now, we can only tell that negotiations have begun," Areca Capital Sdn Bhd CEO Danny Wong tells The Edge.
He adds that any impact and true value arising from the deals will depend on the details of the actual contracts when they are awarded, and thereon, the earnings, which will then reflect the execution and good delivery records of these technology partners.
TM reported a 26% increase in net profit to RM329.4 million for the third financial quarter ended Sept 30, 2020 (3QFY2020), from RM261.3 million a year earlier, which is partly attributed to the working from home shift amid the Covid-19 pandemic.
Revenue for the quarter fell 5.7% to RM2.69 billion from RM2.85 billion for the previous year's corresponding quarter.
On a quarter-on-quarter basis, its net profit increased 20% from RM274.7 million, while revenue grew 3.8% from RM2.59 billion.
The sequential increase in revenue was attributed to higher contribution from voice, internet and data services. Lower operating cost, as a result of cost optimisation programmes, contributed to the increase in net profit.
During the quarter, TM said it invested 15% of its revenue in capital expenditure (capex), amounting to RM400 million, on network optimisation.
In a filing, it said 50% of the amount was invested in network access, 17% for its core network, and the balance 33% on its support system.
In a recent CGS-CIMB's report on TM, analyst Foong Choong Chen says investors agree with the research house that the mobile industry lacked growth, while the fixed line business projected a more positive growth outlook.
When asked if TM's recent earnings improvement was sustainable and if there would be further upside to its share price, Foong opines that TM will continue to enjoy good growth in its fibre broadband, backhaul leasing and ICT businesses, while cost savings will see its Ebitda margin rising further from FY2019's 35.2% to 39.5% in FY2022 forecast. CGS-CIMB raised its target price on the stock to RM7 from RM5.60 previously.
Meanwhile, AwanBiru remained in the red for the first quarter ended Sept 30, 2020, with a narrowed net loss of RM968,000, from RM3 million in the same period the previous year. Revenue was RM35.5 million, 7% lower from RM38.1 million earlier.
The group said it made substantial progress in its rationalisation plan to monetise non-core assets and reduce operating cost by disposing of non-core assets and loss-making operations over the year. This helps strengthen overall cash flow and is expected to improve future results.
RHB Research analyst Lee Meng Horng believes that there will be more opportunities in the e-government space with the launch of MyDIGITAL. AwanBiru, which offers a full suite of cloud-based products, is looking to drive and promote digital adoption in the public sector.
That said, Lee is bearish on the stock as AwanBiru's share price has run ahead of fundamentals. This is owing to the "uncertainties on its earnings sustainability, the discontinuation of it being a Microsoft Channel Partner, and the expiry of its Master Licensing Agreement 3.0 with the Malaysian government, which contributed more than 90% of group revenue".
"These factors could continue to undermine the firm's turnaround efforts, despite it scoring a recent contract win," Lee says in a report. RHB Research had previously ascribed the stock with a "sell" call with a target price of 32 sen.
While actual contracts for MyDIGITAL have yet to be announced, a significant contribution to both TM and AwanBiru's bottom lines can be expected.
"The digital blueprint is a timely and much-needed plan to drive the country's digitalisation economy. Stocks of online-based businesses or operations related to cloud and e-payments will stand to benefit as more announcements are made," says Rakuten Trade Research vice-president Vincent Lau.
Digital initiatives to keep momentum in technology stocks
Worth noting is that digital banks and technology-related companies are also potential beneficiaries of the MyDIGITAL blueprint.
Lau points out that the digital initiatives will give technology stocks "legs to run" for some time after their share prices have reached fairly rich valuations. Interest in technology stocks is expected to be sustained for the long term.
"Retail participation will be sentiment driven until the actual contract awards to the intended companies. This positive [run] will flow to the second- and third-tier players, something that is encouraging as glove stocks are taking a breather.
"Everyone [technology and related players] will stand to benefit. With the advent of technology and issues such as global chip shortages, you can see the trends that will be pushing the digital economy forward," Lau notes.