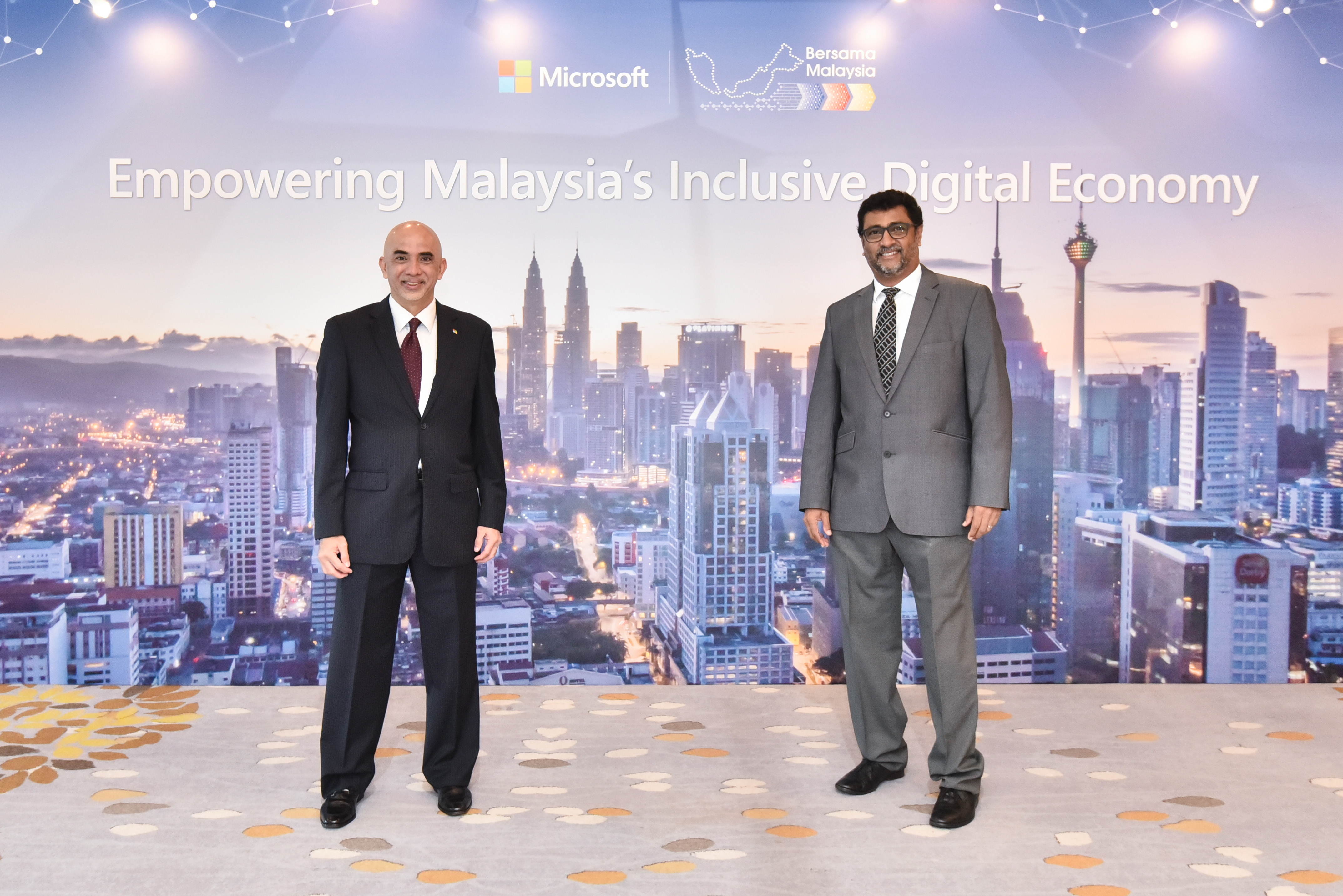 Kuala Lumpur, 20 May 2021 – Censof Holdings Berhad ("Censof" or the "Group"), a technology holdings company specialising in financial management software solutions, has been announced as one of Microsoft's partners to advance the digital transformation of Malaysia's key industries, including the public sector.
Under the collaboration, Censof will be working together with Microsoft to deliver its Government Resource Planning (GRP) system, which will run on Microsoft Azure, to meet the evolving needs of the Government and public sector. The GRP system, which is a flexible and scalable modular financial management system, redefines the future of resource planning for the Malaysian public sector while enabling the government to deliver enhanced public services with greater accountability and transparency to the people.
"For Censof to arrive at this momentous milestone with Microsoft is a testament of our work in digital transformation of the nation. This marks our initiative to strengthen Censof's position as a significant player in providing efficient software solutions to the ministries and government agencies. We will constantly stay abreast with the latest developments on innovative technologies and continue to innovate and capitalise on our experiences, knowledge and capabilities to create and provide improvements to our existing products and solutions to support and drive Microsoft's "Bersama Malaysia" initiative. I also value the support from Crayon in ensuring the impact of this remarkable initiative will be a positive one for our country," said Ameer Shaik Mydin, Group Managing Director of Censof.
In line with the objective of digitalising Malaysia, this collaboration will see Censof's renowned GRP system being integrated seamlessly, with Microsoft Azure and other data technologies. As the Government of Malaysia commits to embark on its digital aspirations, Censof's GRP system is ready to further provide vast and greater technological advancements for the government resource planning system that will directly create a positive impact on the Malaysian government's ability to maximise its resource and widely influence how other industries operate their businesses in the future.
The collaboration between Censof and Microsoft is made possible with the support and assistance by Crayon –a global leader in digital transformation services, and one of the few accredited Microsoft Azure Expert Managed Service Providers. "Being the nominated partner by Censof for this project is a great honour for us. We are committed to bridge the growth of our partners, and hence add value by providing end-to-end services and premium support that will reflect positively on their adoption and optimization performance," said Harith Ramotheram, CEO for Crayon Malaysia and Indonesia.
This relationship reflects Censof's joint commitment in supporting Microsoft's "Bersama Malaysia" initiative, to advance the nation's digital transformation across the public and private sectors.
"Microsoft is committed to supporting Malaysia's MyDigital ambitions and further empower the nation's inclusive digital economy in collaboration with our strong ecosystem of partners. The Government of Malaysia has outlined a progressive Digital-First and Cloud-First strategy for the public sector, and we look forward to working closely with Censof to help realise our nation's digital goals, with Microsoft Azure as the trusted technology foundation for Malaysia," said K Raman, Managing Director of Microsoft Malaysia.