A challenged world is an alert world. Individually, we're all responsible for our own thoughts and actions – all day, every day.
We can all choose to challenge and call out gender bias and inequality. We can all choose to seek out and celebrate women's achievements. Collectively, we can all help create an inclusive world.
From challenge comes change, so let's all choose to challenge.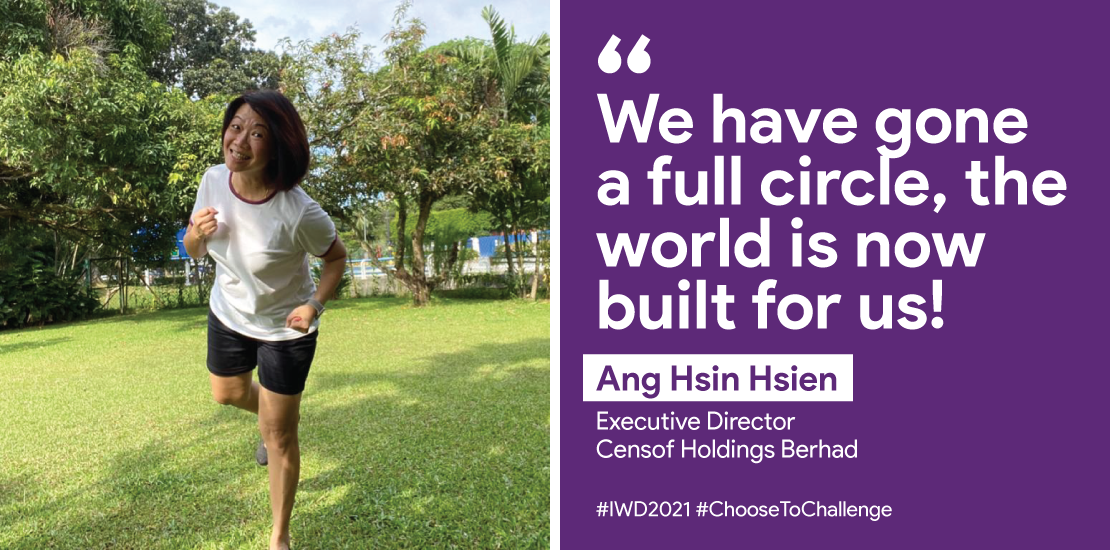 Ang Hsin Hsien – We live in a man's world, no pun intended. I learned that at times it can be quite tiring to exist in a world, by default, not designed for you. And we as women, adapt.
Digitalization offers a clean slate and a variety of opportunities for women participation from the labor force, financial markets, entrepreneurship, or even be part of the gig economy.
Armed with our softer social skills, empathy, and willingness to adapt to changing circumstances, women now have the potential to bypass some of the traditional cultural and mobility barriers, work flexibly and distantly.
So, we have gone a full circle, the world is now built for us.
Siti Safiah Yahaya – As a mother, daughter, wife, career lady, and in a leadership roles, we need to embrace digital technology either to educate people around us, or learn from them.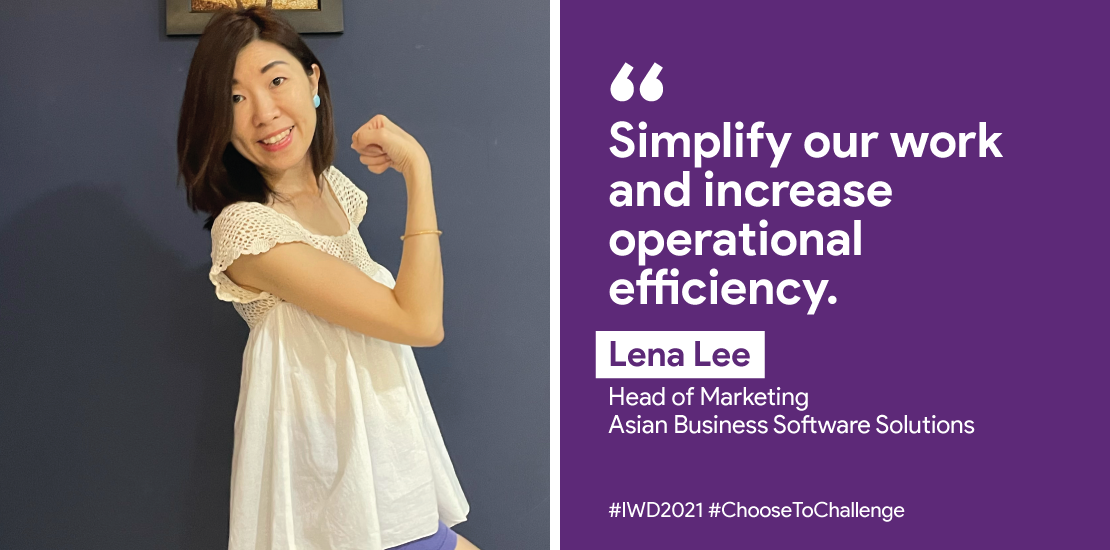 Lena Lee – With the increasing number of women participation in the workforce, we should embrace the power of the latest technology and implement it in our work as it proven to simplify our work and increase operational efficiency. Technology knowledge makes it more possible for women to have a career, contribute to nation's building and still handle the domestic role.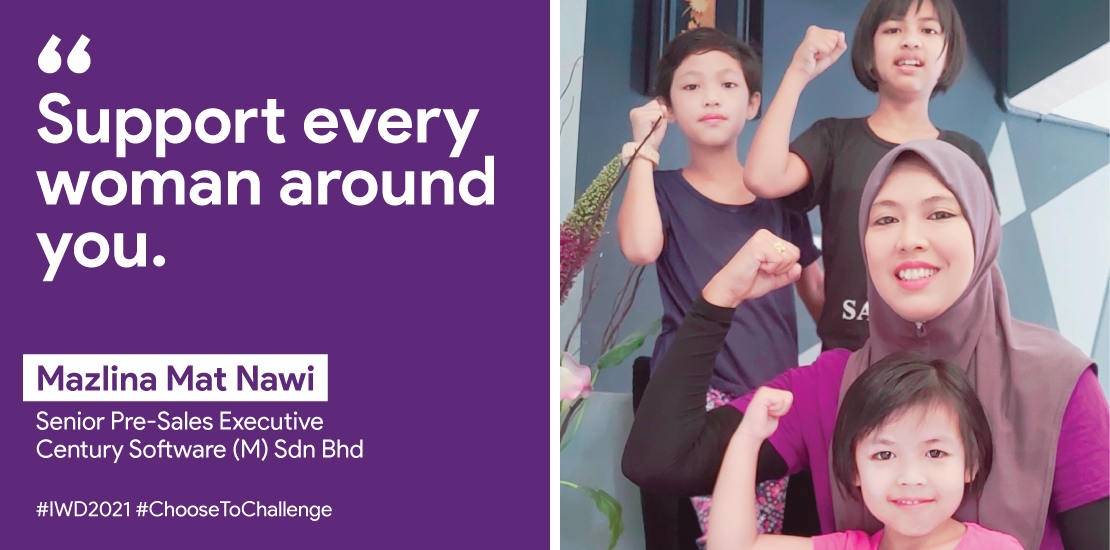 Mazlina Mat Nawi – The role of women in the digital industry will boost the economy if allowed for their full participation in society. My wish on IWD2021 for all the women around the globe is for everyone to support every woman and respect everything they do because they deserve it. The world will soon learn to treat women the way they deserve to be treated.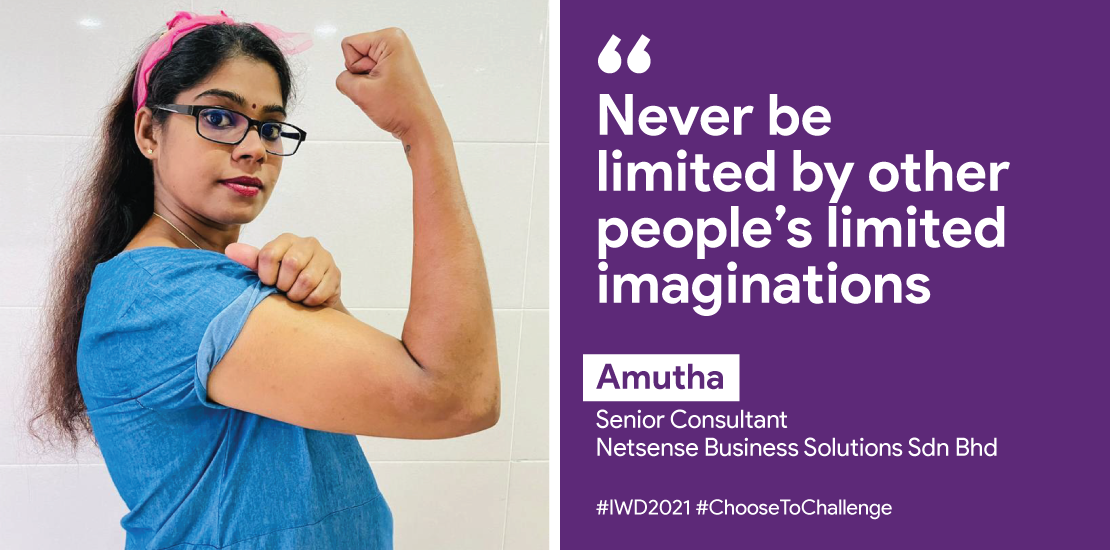 Amutha – With the increased participation of women in the tech sector will boost the economy and allow for their full participation in society. Digitalization offers a variety of opportunities for female empowerment and for a more equal female participation in labor markets, financial markets, and entrepreneurship. Currently, digitalization seems to favor the female labor force that faces a lower risk of being replaced by machines, as compared to the male labor force. Women's often superior social skills represent a comparative advantage in the digital age, and this is particularly when social skills are complemented with higher education and advanced digital literacy.
"What we women need to do, instead of worrying about what we don't have is just love what we do have, Never be limited by other people's limited imaginations."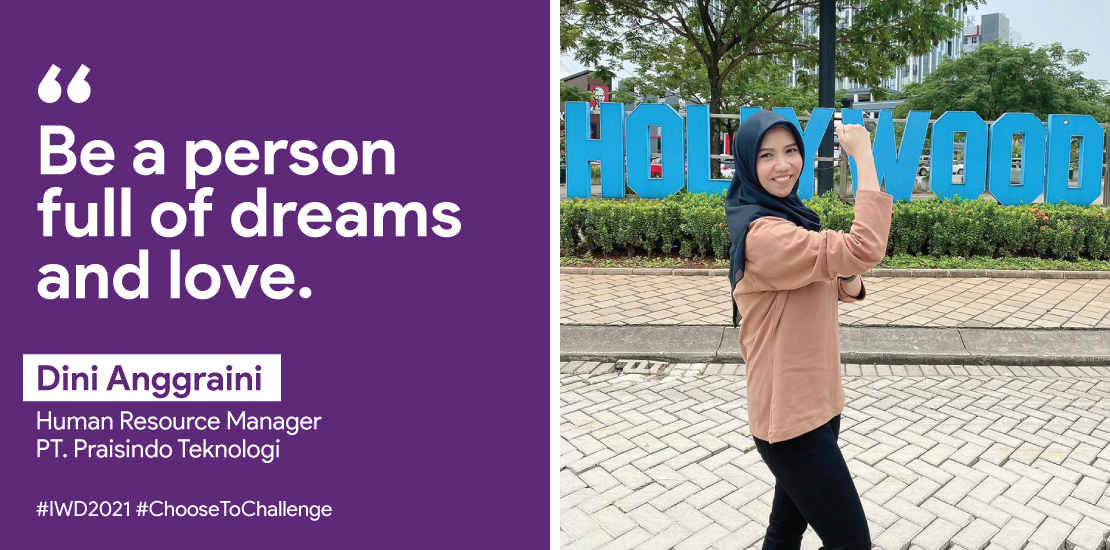 Dini Anggraini – The digitization of technology has greatly influenced various areas of life. Become a woman is not a barrier to new innovation. The role of women in the digital industry has grown, it is proven by many female developers, female leaders, and other professional rankings even to C-level management, which proves that women have equal opportunities and potential roles as men in contributing to the digital industry.
Happy International Women's Day, be a person full of dreams and love.