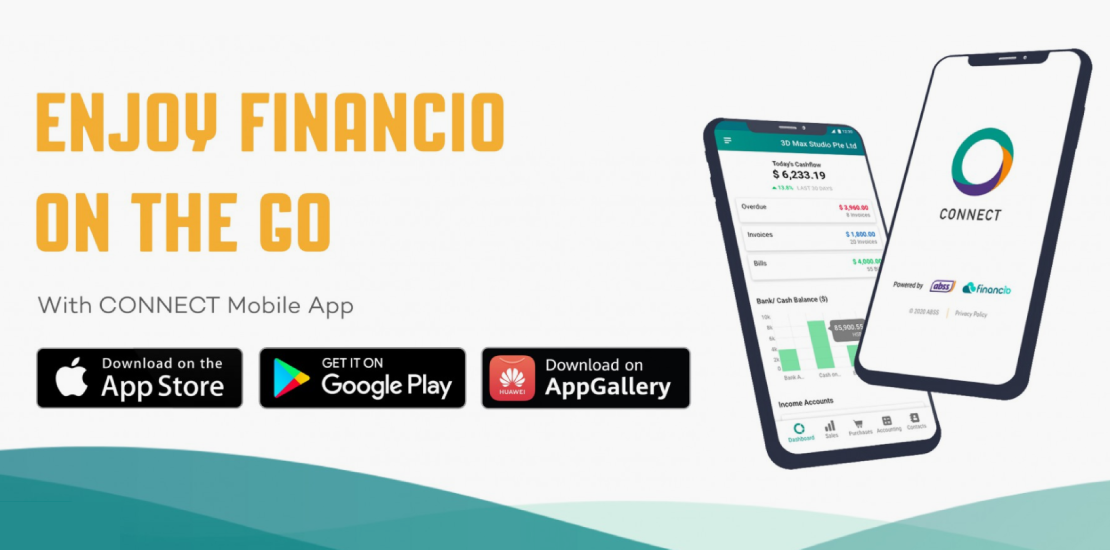 PETALING JAYA, June 23 (Bernama) — Asian Business Software Solutions Sdn Bhd (ABSS), a subsidiary of Censof Holdings Berhad, announced the launch of CONNECT mobile application (mobile app) on APPLE App Store, for its Financio Premium subscribers.
Dubbed as a next-generation mobile app, Financio CONNECT facilitates and provides convenient business accounting transactions where subscribers will be able to instantly access their data, anytime, anywhere by merely using a smartphone. CONNECT permits business owners' real-time access to transactions, recording of expenses, quotation creation and invoicing, which automatically synchronizes to the cloud across all devices. The mobile app is efficient, easy to navigate and facilitates a secured collaboration across departments with information security settings that enable a business owner to assign role-based access to empower personnel to perform their job efficiently.
Financio, a cloud accounting software by ABSS, which helms the small business accounting automation in Malaysia, Singapore, Hong Kong and other countries, has been redefining how the over 25,000 small business and SME owners handle their accounting and tax tasks. The launch of the CONNECT mobile app allows Financio Premium subscribers to manage their business accounts in a seamless and integrated platform while on the go. Financio users claim that the software has helped improve productivity. It is believed that CONNECT mobile app will transform how SMEs manage business accountings by enabling accounting operations executable through smartphones.
ABSS Chief Executive Officer, Rhys Brown elaborated, "Small business owners work hard and are often on the move. Along with their business's growth and expansion, there is a rising need for a reliable and efficient mobile accounting app. Therefore, we built CONNECT mobile app to fill the gap. Made available on all the three major app stores to ensure the ease of managing business accounting, Financio CONNECT provides business owners the flexibility they need to manage business accounting and perform necessary financial administration while on the go. Our app users will be able to record expenses, send invoices, see what is owed, chase payments, reconcile accounts and more with just a smartphone."
The Financio CONNECT mobile app is currently available for download from Google Play Store, Huawei App Gallery and Apple App store. Details and information about CONNECT including its features and functions can be found at financio.co/malaysia/connect.