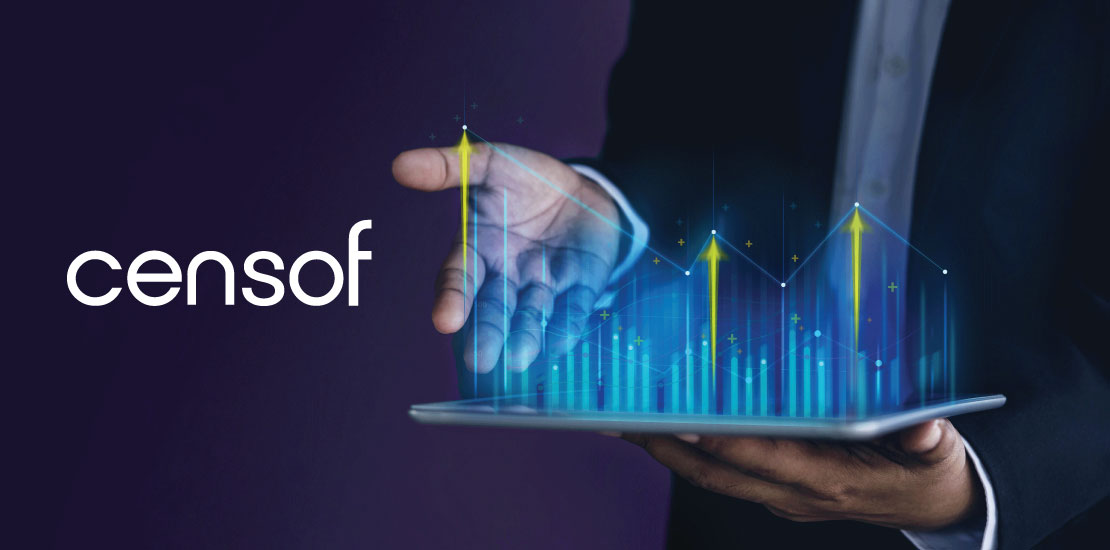 KEY HIGHLIGHTS
· Q2FY2021 revenue grew by 16.7%.
· PAT subsequently increased by over 15-fold.
· Disposal of 117.1 million Dagang Nexchange Berhad shares contributed to PAT growth.
· Maiden contribution from newly acquired 51% stake in Netsense Group.
· Secured more than ten (10) new cloud-based financial management solution contracts from the Government and Commercial sectors.
· Improvement in its gearing ratio to 0.004 times as compared to 0.40 times in previous financial year end as at 31 March 2020.
KUALA LUMPUR – Censof Holdings Berhad ("Censof" or the "Group"), a technology holdings company specialising in financial management software solutions, reported an over 15-fold surge in profit after tax ("PAT") to RM4.8 million for the second quarter ended 30 September 2020 ("Q2FY2021") as compared to Q2FY2020's RM0.3 million. The PAT growth was partly attributed to a RM2.1 million gain on the disposal of its stake in Dagang Nexchange Berhad completed during the quarter. Revenue for Q2FY2021 saw a 16.7% increase to RM18.0 million from Q2FY2020's RM15.5 million.  The higher revenue for the current quarter was mainly attributed to the higher contribution from its Government – Financial Management Solution and Commercial – Financial Management Solution segments, which also includes contribution from the Netsense Group, which was acquired earlier this year.
For the first half of FY2021, the PAT's 492.8% YoY growth was, amongst others, attributed to the RM8.9 million gain on fair value adjustment on quoted investment recorded in Q1FY2021.
"We are very pleased with our second quarter results which was a spill over from the first quarter's commendable performance. We operate with a highly focused management team, thus providing us with the best opportunities to generate stable operating revenue and earnings, as we continue to secure projects, both on the government and commercial front. In view of this, we have since signed more than ten new cloud-based financial management solution contracts and have successfully secured over five thousand subscribers under our SME accounting solutions (Financio). Moving forward, amid the current COVID-19 pandemic, we will remain cautious of the challenging economic landscape." said Ameer Shaik Mydin, managing director of Censof.