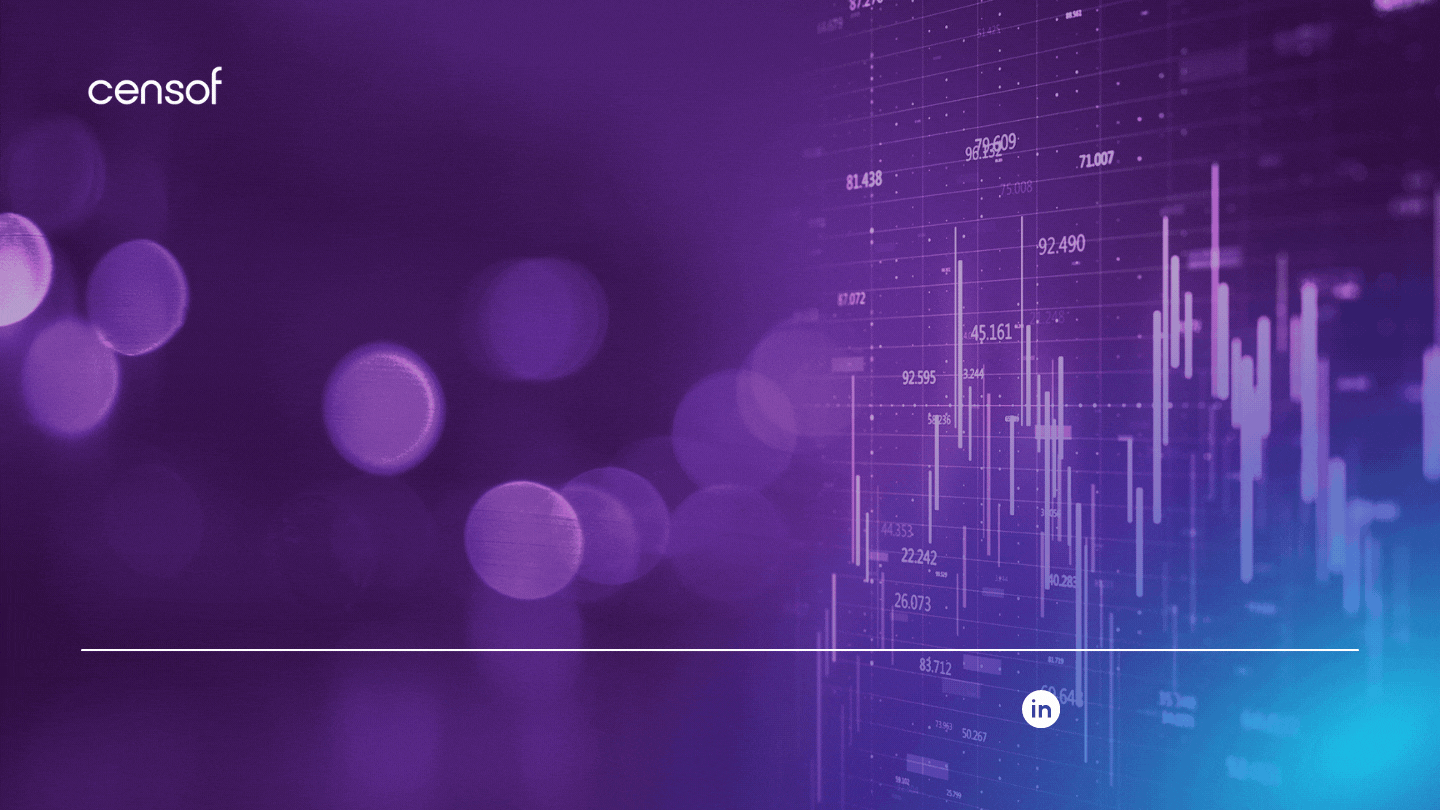 First quarter FY2022 Highlights
– Revenue surged by 59.5% to RM21.1 million.
– PBT from Financial Management Solutions for Government climbed 87.3% to RM3.2 million.
– PBT from Financial Management Solutions for Commercial and SME jumped more than 100% to RM2.7 million.
– 'Cash and bank balances', including fixed deposits of RM16.0 million.
– Gearing ratio – zero times
Kuala Lumpur, 11 August 2021 – Censof Holdings Berhad ("Censof" or the "Group"), a technology holdings company specialising in financial management software solutions, reported its first quarter results for the financial year ending 31 March 2022 ("Q1FY2021") today.
For Q1FY2022, total revenue jumped 59.5% to RM21.1 million, as compared to the first quarter results for the financial year ended 31 March 2021 ("Q1FY2020") of RM13.2 million. The improvement was driven by strong organic growth of the financial management solutions for the government ("FMS – G") and the financial management solutions for the commercial and small-medium-enterprise ("FMS – C & SME") divisions. For the quarter, revenue from FMS – G and FMS – C & SME divisions were RM12.8 million and RM6.8 million respectively, versus RM8.3 million and RM4.3 million generated a year ago. Correspondingly, the profit before tax of both divisions were RM3.2 million and RM2.7 million, translating to an increase of 87.3% and more than 100% respectively.
Despite the stronger revenue reported during the quarter under review, profit after tax ("PAT") was 72% lower on a year-on-year basis, at RM2.3 million. This was mainly attributable to the loss on fair value adjustment of approximately RM2.05 million on short-term investment on Dagang Nexchange Berhad ("DNeX"), in contrast to a RM8.89 million gain recognised in the same quarter last year. Excluding the fair value adjustment on DNeX, the Group would have recorded a significant growth with an adjusted PAT of RM4.3 million in Q1FY2022, against the adjusted loss after tax of RM0.8 million in Q1FY2021.
Censof's financial position as at 30 June 2021 remains healthy with cash and bank balances of RM16.0 million, from RM8.8 million a year ago. The Group has zero debt gearing ratio as its short-term borrowings of RM0.3 million were fully repaid in the quarter under review.
Commenting on the results, the group managing director of Censof, Ameer Shaik Mydin said, "Our first quarter financial results reflect a good start to the current year. Censof is still yielding results amid the overall economic landscape that have been challenging for everyone, which has proven our continuing effort and commitment to grow our business to greater heights. Our core businesses remain profitable, and we see strong adoption of digitalisation and implementations of financial management solutions across the Asian regions, particularly within the government and SME sectors. There are ample opportunities in the Malaysian e-government space as supported by the MyDigital blueprint. The Singapore government has also extended its enhanced support of up to 80% for existing enterprises schemes till end March 2022. Without doubt, these government initiatives present great prospects for the Group in the near future in the face of digital transformation that will further enhance Censof's business offerings to achieve a better long term financial result. Barring any unforeseen circumstances, we are cautiously optimistic that this current financial year will be better than the previous years' after the major re-alignment of the Group's core businesses and the significant reduction in borrowings."
In May 2021, Censof was announced as one of Microsoft's partners to support and drive Microsoft's "Bersama Malaysia" initiative to advance digital transformation in Malaysia. The partnership will see Censof's Government Resource Planning (GRP) system to run and operate on Microsoft Azure platform to meet the evolving needs of the government and Malaysian public sector.